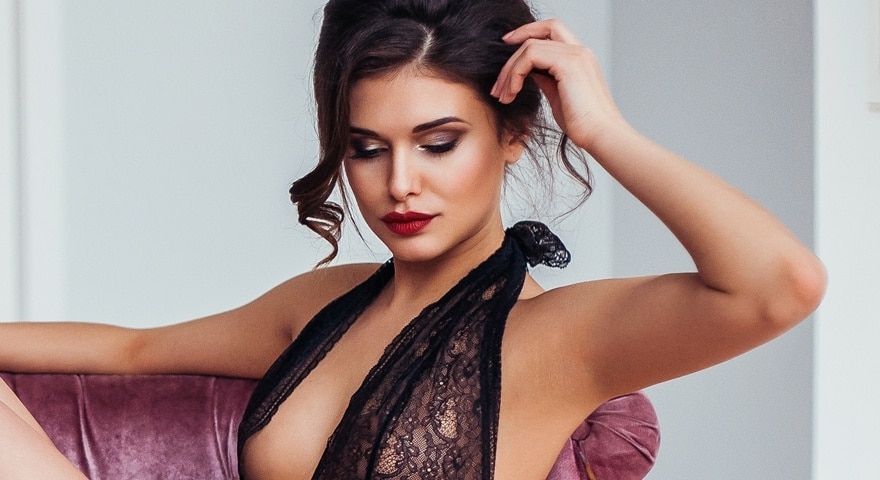 Want to become a temptress that no man can resist? Maybe you've experienced that instant animal attraction, and you simply have to take things to a physical level with someone you've had your eye on for a while?
Read on for all of our tips, tactics and techniques. These suggestions won't just show you how to seduce any man, but will also give your confidence and sexual prowess a boost too!
How to seduce someone you've only just met
Sometimes, attraction is just instant. Some people seem to have a magnetism that draws you to them sexually right away, and you find yourself fantasizing about physical encounters within moments of meeting them.
This type of sexual attraction is completely normal and has been going on since time began. Embrace those strong urges! All you need to do is learn how to seduce someone you may have only known for a few minutes.
Knowing how to entice a man can not only help you get closer to the object of your desire. It can help you get to know them on another level too. It's just as important if you want to forge ahead with your plans for seduction.
Despite your best efforts, not many people are going to be willing to jump into bed with a complete stranger off the cuff, so you'll need to spend a little time getting to know them and what makes them tick before you start dropping hints that you find them attractive.
Come on too strong in the initial hour of meeting them, and you might come across as pushy or desperate. Be alluring, play it cool at first and try and get to know them as a person rather than the object of your desire.
Offer to buy them a drink, talk about shared interests, and find some common ground as this serves as a great foundation to seduce someone. Keep in mind that some people don't just go on physical attraction alone and often seek a mental connection to be really attracted to the other person.
Remember, the art of seduction depends as much on the mental as it does the physical aspect, so learn how to really listen to the person that's got your heart racing. Work on being a good conversationalist, by staying up-to-date on current affairs, being interested in a range of subjects and hobbies, and you're certain to be able to find some topics that you are both interested in. This simple rule will ensure you create a deeper connection – making it much easier to tempt your target!
You might find that as time passes, your desire for this person grows. But, it's also possible that the opposite might occur as not all personalities gel well together. With this in mind, spending that short time striking up a conversation can help you be certain you do feel that all-important spark before you unleash your inner temptress and dip into your repertoire of how to seduce someone.
If they don't seem all that interested in what you have to say or you find their attention flitting to others around the room, cut your losses as the sexual chemistry might be one-way traffic only. If that's the case, your sizzling seduction is likely to lack the heat you crave. Take it as a sign not to waste your energy and seek out a new potential partner elsewhere.
However, if the object of your desire seems to be hanging on your every word as you chat, taking you in on the sly and there's plenty of smiling going on, you're good to go. Those are all subtle signs that you have the green light to take things a little further and see where this new friendship could potentially take you.
By following this guide, you'll be armed with an arsenal of seduction weapons that will help you discover how to seduce any man, so read on to find those important signals, body language cues and techniques that will have him begging to spend more time with you.